Be honest. How do you really feel? Can't wait to fall? Or is there a little (or a lot) of anxiety or even mixed fear? It doesn't matter if you are feeling all the things now. This year is certainly unlike any other fall. While many people tend to dread this time of year for the usual reasons, snow, cold, or SAD (seasonal affective disorder), we have a lot more to deal with or deal with besides these things than we do. never had one before.
My theme for my year as a whole and on this year's blog is "A Year for Living Well". When I announced that it would be a year of living well, I had no idea what this year would bring us. But that's always how I want to live!
So how can we live well this fall?
We can design a home that will be more fulfilling to us on every level… mind, body and soul.
We can design our home in a way that makes us feel happier in our surroundings.
We can embrace the simple pleasures around us and feel gratitude for them.
We can find small ways to feel more connected to our home and to the people we care about.
We can create a comfortable place to retreat into the harshness of the world.
We can practice daily routines and seasonal rhythms that can bring a sense of peace and calm to the frenzy around us.
We can protect the environment we live in so that it is not just a great place to look, but a healthy and welcoming place for the people inside.
I am so glad that you are joining us for Fall Nesting this year, my friend. We will be talking about all of these things over the course of our series, I hope this will cheer you on and inspire you!
PS. Prayers for all those near or affected by all of the fires, including our friends and family in Oregon!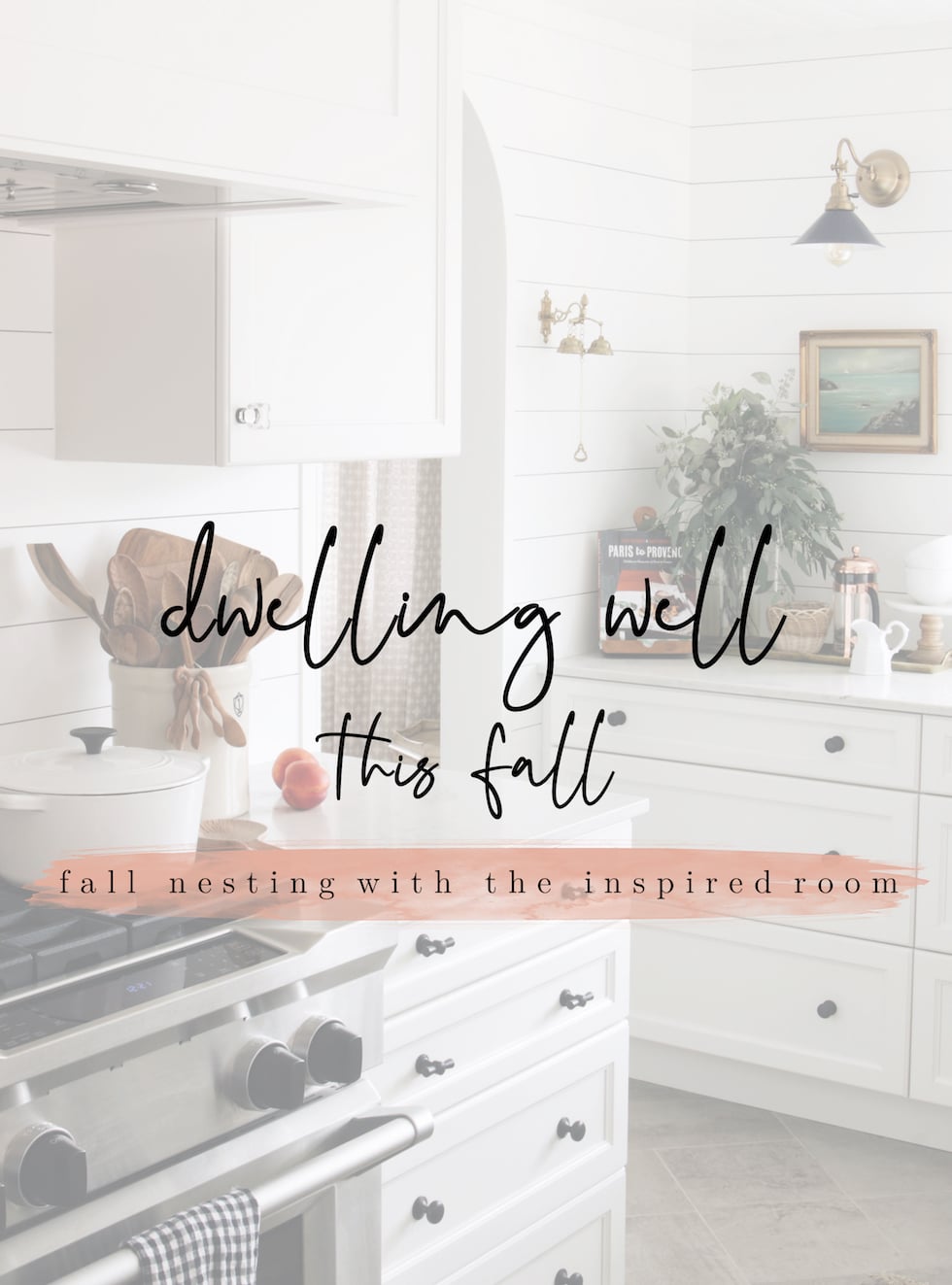 Fall 2020 Nesting Items:
14 ideas for a cozy fall kitchen
Make your home as comfortable as possible (3 tips to take away)
Fall Putter Playlist
The essentials of the cozy personal care corner
Four essential home practices for every season
Cozy fall blankets
Fall nesting and doormats
My favorite fall decor in my cozy fall boutique
Click here for inspiration from the Fall Nesting series from the previous year!
---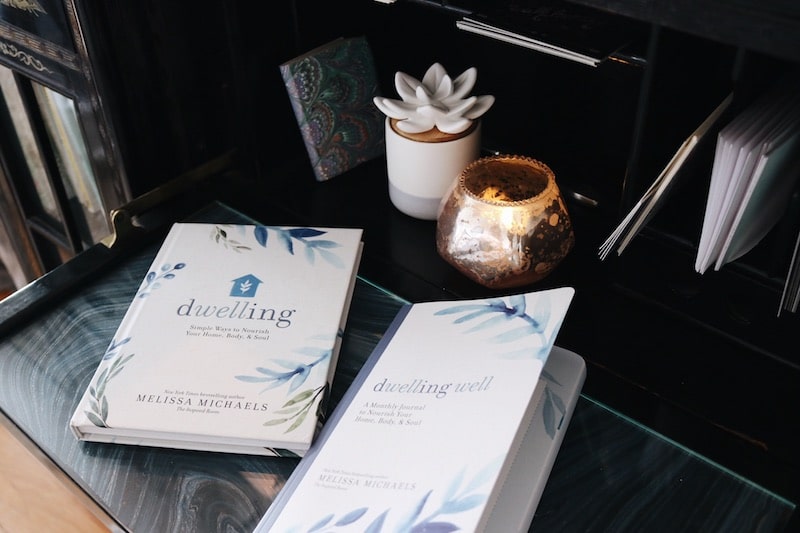 Looking for encouragement and inspiration this season? My book Living: Simple Ways to Feed Your Home, Body and Soul (and the accompanying Dwelling Well Journal!) will help you:
learn to take better care of your home environment so that it takes care of you
make decisions that make your life easier
create more peace in your day
investing in relationships that make you feel positive, challenged and supported
rely on faith for strength and renewal
When you discover the connection between your home and your body and the steps you can take to improve both, you will be on your way to a more balanced and happy life.